About Grounds Keepers, Inc.
Our company commenced operations on January 1, 1976 under the name "The Growing Concern" as a design/build landscape company. In 1977 the company diversified into commercial landscape maintenance using the name Grounds Keepers/Crew Cuts. Today, Grounds Keepers continues to be a quality landscape maintenance service company with its sole corporate and operations headquarters located at 6021 Winsome Lane for more than a quarter century.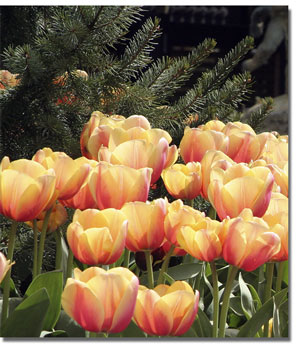 At Grounds Keepers, we specialize in enhancing your company's image from landscaping and design to ongoing irrigation and total grounds maintenance. Our night time parking lot sweeping service will keep your parking areas as immaculate as your landscape.
We currently employ in excess of 60 people who make up eleven maintenance crews, two landscape crews, two irrigation service technicians, four night time sweeper drivers and four supervisory personnel. Our management team has in excess of a century's combined experience in landscaping, maintenance and irrigation installation services in the Houston area. Also of noteworthiness, sixty-five percent of our dedicated work force has been with Grounds Keepers for eighteen years or more.
All of our supervisors, foreman, sales and office personnel take great pride in customer service. Each person is equipped with a cellular phone and can be contacted any time during the day. After hours calls can be directed to voice mail which is checked at the employee's discretion.
We schedule in excess of 300 properties at the beginning of each month, and strive to maintain that schedule. However, if a holiday or rain day occurs during that month, we service the property the next available day. We provide all customers the luxury of changing a property service date should the need arise. All we ask is 24 hours notice to reschedule prior to routing.
One of our irrigation technicians monitors and checks the irrigation system on a monthly basis, and, can provide you with a report of any malfunctioning heads, valves, etc., along with a fee to repair, if needed. In an emergency situation, we will dispatch someone to the property to shut down the system until we can route a technician to make the necessary repairs at our regular hourly rate.